We offer hassle-free Wilson Airport transfers to Limuru, Namanga, Naivasha, Nakuru, Nairobi National Park, Maasai Mara, Keekorok Airstrip, Musiara Airstrip, Nairobi JKIA, Nairobi SGR Train Terminus, Nairobi City Centre, The Weston Hotel, Hillpark Hotels & Resort, Milele Hotel Nairobi, Magharibi Suites and Tamarind Tree Hotel. Wilson Airport Shuttles provides simple 24 hrs step-by-step transfer booking process with online payments. Request a ride to and from Wilson Airport. Similarly, we assure you 100% accurate prices for taxis, minibus, minivans, shuttles, and buses.  Also, book your next Wilson Airport Private Taxi and save time and money. In addition, book cheap, reliable shuttles, taxis, and buses for Hotels And Lodges Airport Transfer In Wilson.
What You Need To Know About Wilson Airport
Wilson Airport is an airport in Nairobi, Kenya. It has flights to many regional airports in Kenya while Nairobi's main airport, Jomo Kenyatta International Airport, serves domestic and many international destinations. 
Wikipedia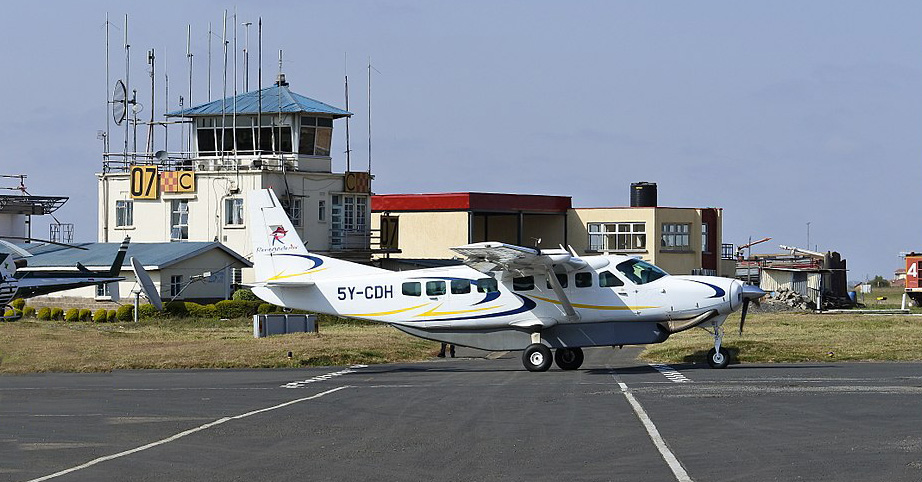 Low-Cost Wilson Transfers To Wilson Destinations
You can book your airport shuttles, taxis, bus, and coach online. We track your flight times to ensure we offer you the premium service you require and your helpful driver will be more than happy to assist you and take you to the destination of your choice.  Get a private minibus with Wilson Shuttle Transfers to make the most out of the little things, taking advantage of intimate backdrops with the help of area providers.
Wilson Airport Transfers By Shuttle
Additionally, our Wilson drivers to Kenya destinations are friendly and helpful. With the goal of transferring, you to your preferred destination in complete comfort. Regardless of how you travel from Wilson Airport, in large groups or small groups. We are the experts in all types of group transportation providing you vehicles with your safety and comfort in mind. All vehicle interiors are cleaned with bleach-based disinfectants. Done between each and every trip, your safety and comfort are always a significant concern.
The best value-based services in the industry. Whether you need a Personal Chauffeur for your car or a Luxury Charter service our team is ready to serve. From the moment a Wilson Airport Transfers chauffeur arrives at your location. He is at your disposal and ready to serve.
Airport Transfer – Wilson Private Taxi and Private Shuttle
Get a Private bus to take all the time in the world, walking through awesome museums. Hiring one of our luxury buses is simple and straightforward. Contact us for a no-obligation personalized quotation for your traveling group. A guaranteed fixed price for your journey or your day hire, as well as straightforward waiting time options, allow you the freedom.
You deserve convenient, reliable, and affordable Airport/Hotel transfer services in Wilson, Kenya. Better still, offer pick-up and drop-off services at Wilson International Airport and Wilson Airport in Wilson. We serve all hotels in and around Wilson.
Also, use high-quality vehicles and hire highly qualified and well-trained driver guides. Indeed,  this helps us to remain professional in all our services and above all be honest.
To be sure of your Wilson Airport Transfers, you can book your Wilson airport transfers with us and beat the taxi queues on arrival. You will also avoid any needless hassle when you land and you want to quickly get to your hotel.
| ARRIVAL/DEPARTURE | DESTINATION | MEANS | BOOK NOW |
| --- | --- | --- | --- |
| Wilson Airport Taxi and Shuttle Transfers | Nairobi CBD | PRIVATE TAXI,PRIVATE MINIBUS,PRIVATE MINIVAN, PRIVATE SHUTTLE, PRIVATE VIP TRANSFER | BOOK NOW |
| Wilson Airport Taxi and Shuttle Transfers | Nairobi Jomo Kenyatta Airport | PRIVATE TAXI,PRIVATE MINIBUS,PRIVATE MINIVAN, PRIVATE SHUTTLE, PRIVATE VIP TRANSFER | BOOK NOW |
| Wilson Airport Taxi and Shuttle Transfers | Thika Road | PRIVATE TAXI,PRIVATE MINIBUS,PRIVATE MINIVAN, PRIVATE SHUTTLE, PRIVATE VIP TRANSFER | BOOK NOW |
| Wilson Airport Taxi and Shuttle Transfers | Limuru | PRIVATE TAXI,PRIVATE MINIBUS,PRIVATE MINIVAN, PRIVATE SHUTTLE, PRIVATE VIP TRANSFER | BOOK NOW |
| Wilson Airport Taxi and Shuttle Transfers | Nairobi National Park | PRIVATE TAXI,PRIVATE MINIBUS,PRIVATE MINIVAN, PRIVATE SHUTTLE, PRIVATE VIP TRANSFER | BOOK NOW |
| Wilson Airport Taxi and Shuttle Transfers | Giraffe Centre | PRIVATE TAXI,PRIVATE MINIBUS,PRIVATE MINIVAN, PRIVATE SHUTTLE, PRIVATE VIP TRANSFER | BOOK NOW |
| Wilson Airport Taxi and Shuttle Transfers | Nairobi National Museum | PRIVATE TAXI,PRIVATE MINIBUS,PRIVATE MINIVAN, PRIVATE SHUTTLE, PRIVATE VIP TRANSFER | BOOK NOW |
| Wilson Airport Taxi and Shuttle Transfers | Bomas of Kenya | PRIVATE TAXI,PRIVATE MINIBUS,PRIVATE MINIVAN, PRIVATE SHUTTLE, PRIVATE VIP TRANSFER | BOOK NOW |
| Wilson Airport Taxi and Shuttle Transfers | Kenyatta International Conference Centre(KICC) | PRIVATE TAXI,PRIVATE MINIBUS,PRIVATE MINIVAN, PRIVATE SHUTTLE, PRIVATE VIP TRANSFER | BOOK NOW |
| Wilson Airport Taxi and Shuttle Transfers | Ngong Hills | PRIVATE TAXI,PRIVATE MINIBUS,PRIVATE MINIVAN, PRIVATE SHUTTLE, PRIVATE VIP TRANSFER | BOOK NOW |
| Wilson Airport Taxi and Shuttle Transfers | Karura Forest | PRIVATE TAXI,PRIVATE MINIBUS,PRIVATE MINIVAN, PRIVATE SHUTTLE, PRIVATE VIP TRANSFER | BOOK NOW |
| Wilson Airport Taxi and Shuttle Transfers | Limuru | PRIVATE TAXI,PRIVATE MINIBUS,PRIVATE MINIVAN, PRIVATE SHUTTLE, PRIVATE VIP TRANSFER | BOOK NOW |
| Wilson Airport Taxi and Shuttle Transfers | Namanga | PRIVATE TAXI,PRIVATE MINIBUS,PRIVATE MINIVAN, PRIVATE SHUTTLE, PRIVATE VIP TRANSFER | BOOK NOW |
| Wilson Airport Taxi and Shuttle Transfers | Machakos | PRIVATE TAXI,PRIVATE MINIBUS,PRIVATE MINIVAN, PRIVATE SHUTTLE, PRIVATE VIP TRANSFER | BOOK NOW |
| Wilson Airport Taxi and Shuttle Transfers | Mwingi | PRIVATE TAXI,PRIVATE MINIBUS,PRIVATE MINIVAN, PRIVATE SHUTTLE, PRIVATE VIP TRANSFER | BOOK NOW |
| Wilson Airport Taxi and Shuttle Transfers | Kitui | PRIVATE TAXI,PRIVATE MINIBUS,PRIVATE MINIVAN, PRIVATE SHUTTLE, PRIVATE VIP TRANSFER | BOOK NOW |
| Wilson Airport Taxi and Shuttle Transfers | Naivasha | PRIVATE TAXI,PRIVATE MINIBUS,PRIVATE MINIVAN, PRIVATE SHUTTLE, PRIVATE VIP TRANSFER | BOOK NOW |
| Wilson Airport Taxi and Shuttle Transfers | Nakuru | PRIVATE TAXI,PRIVATE MINIBUS,PRIVATE MINIVAN, PRIVATE SHUTTLE, PRIVATE VIP TRANSFER | BOOK NOW |
| Wilson Airport Taxi and Shuttle Transfers | Nyeri | PRIVATE TAXI,PRIVATE MINIBUS,PRIVATE MINIVAN, PRIVATE SHUTTLE, PRIVATE VIP TRANSFER | BOOK NOW |
| Wilson Airport Taxi and Shuttle Transfers | Nanyuki | PRIVATE TAXI,PRIVATE MINIBUS,PRIVATE MINIVAN, PRIVATE SHUTTLE, PRIVATE VIP TRANSFER | BOOK NOW |
| Wilson Airport Taxi and Shuttle Transfers | Meru | PRIVATE TAXI,PRIVATE MINIBUS,PRIVATE MINIVAN, PRIVATE SHUTTLE, PRIVATE VIP TRANSFER | BOOK NOW |
| Wilson Airport Taxi and Shuttle Transfers | Nyahururu | PRIVATE TAXI,PRIVATE MINIBUS,PRIVATE MINIVAN, PRIVATE SHUTTLE, PRIVATE VIP TRANSFER | BOOK NOW |
| Wilson Airport Taxi and Shuttle Transfers | Karen | PRIVATE TAXI,PRIVATE MINIBUS,PRIVATE MINIVAN, PRIVATE SHUTTLE, PRIVATE VIP TRANSFER | BOOK NOW |
| Wilson Airport Taxi and Shuttle Transfers | Gigiri | PRIVATE TAXI,PRIVATE MINIBUS,PRIVATE MINIVAN, PRIVATE SHUTTLE, PRIVATE VIP TRANSFER | BOOK NOW |
| Wilson Airport Taxi and Shuttle Transfers | Kajiado | PRIVATE TAXI,PRIVATE MINIBUS,PRIVATE MINIVAN, PRIVATE SHUTTLE, PRIVATE VIP TRANSFER | BOOK NOW |
| Wilson Airport Taxi and Shuttle Transfers | Isiolo | PRIVATE TAXI,PRIVATE MINIBUS,PRIVATE MINIVAN, PRIVATE SHUTTLE, PRIVATE VIP TRANSFER | BOOK NOW |
| Wilson Airport Taxi and Shuttle Transfers | Westlands | PRIVATE TAXI,PRIVATE MINIBUS,PRIVATE MINIVAN, PRIVATE SHUTTLE, PRIVATE VIP TRANSFER | BOOK NOW |